Ireland Motorbike Tourism
At Bike-on-Board.ie we believe that Ireland is the perfect location for a biking holiday. From the wide-open rugged landscapes of Donegal to the cosy cobbled streets of Dublin's Temple Bar, Ireland provides a truly varied, exciting backdrop for the ride of a lifetime.
Below are links to DiscoverIreland.ie where you can find out more about some of the fantastic areas that Ireland has to offer.
Click on each place to discover more:-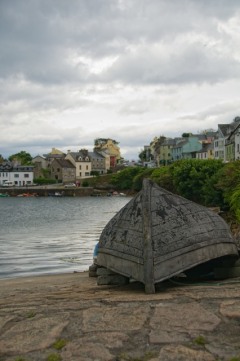 ‹bersetzen auf Deutsch
Oil in the Blood - A feature film by Gareth Maxwell Roberts.
Stunning bikes transported to German bike show by Bike on Board